Domafox here with the big project I have been working on this month.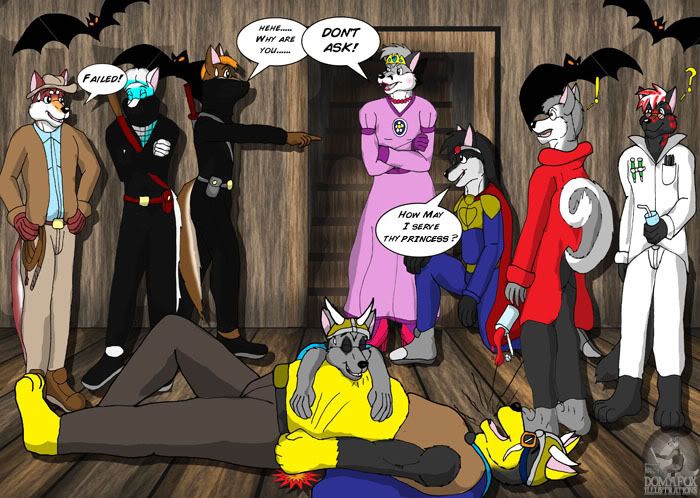 Everyone is invited to attend a halloween party hosted by Lupun Leolas. However they have yet to see what Doma is dressed up as, and much to his dismay (due to losing a contest with Lupun) he comes down the stairs in a costume he rather have burned at first sight but has to face humiliation in front of his best friends.
Furs from left to right.
Brownwolf (Indiana Jones outfit) copyright of
brown_wolf
, Nitro & Heat (Ninja Outfits) copyright of
firewolf66
, Huttser Greywolf (Viking) copyright of
huttsergreywolf
, Agrippa (Viking) Copyright of Ash, Doma (princess dress) & Lupun Leolas (Fire Emblem Knight) copyright of me, Abe Husky (Full Metal Alchemist) Copyright of
abehusky
, and Farwolf (the reanimator) copyright of
farraptor