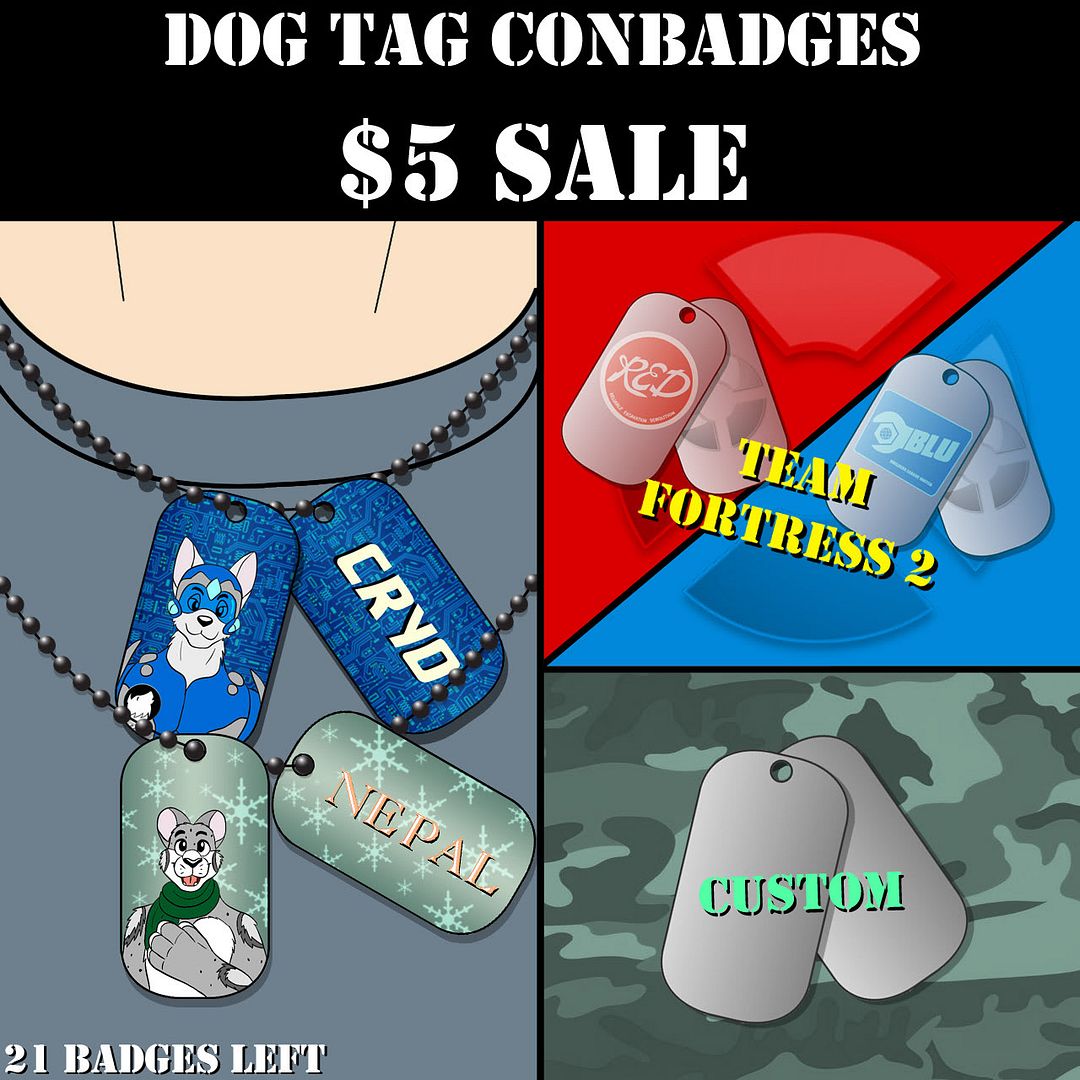 Domafox here with a special offer for everyone out there.
Since FC is officially over I have a lot of supplies left for my dogtag badges, and I counted that I have up to 21 sets remaining, so which means I am going to offer a huge sale for the dogtags.
Its $5 per dogtag badge set, you can have them with a custom background and pose, or if you want I can make it in the style of Team Fortress 2 with a red or blue team set.
Please give me a PM if you would like to order a set, but remember these will be limited cause once I reach 21 orders, they are gone for good.